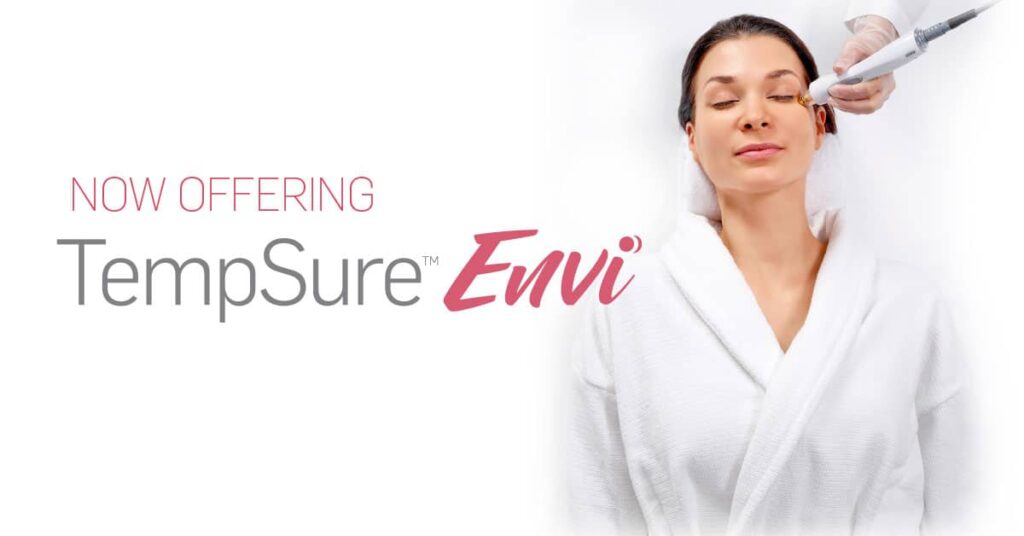 TempSure Envi treatments minimize facial fine lines and wrinkles and tightens skin* without injections or downtime.
We're excited to provide a brand new aesthetic treatment for all of our patients looking to minimize the appearance of facial wrinkles.
The TempSure Envi treatment minimizes facial fine lines and wrinkles and tightens* skin.
It's safe for all skin types and levels of sun exposure, so it fits perfectly into any beauty maintenance routine, any time of year. TempSure Envi treatments require no surgery, no needles, and no downtime, so you can immediately get back to what you were doing, and look great doing it.
TempSure Envi technology delivers radiofrequency energy to gently heat your skin. Increasing the skin's temperature for a defined, therapeutic time will trigger a natural response for your skin to create new collagen. The new collagen fibers are tight*, dense, and neatly organized giving you tighter*, younger-looking skin.
*Through soft tissue coagulation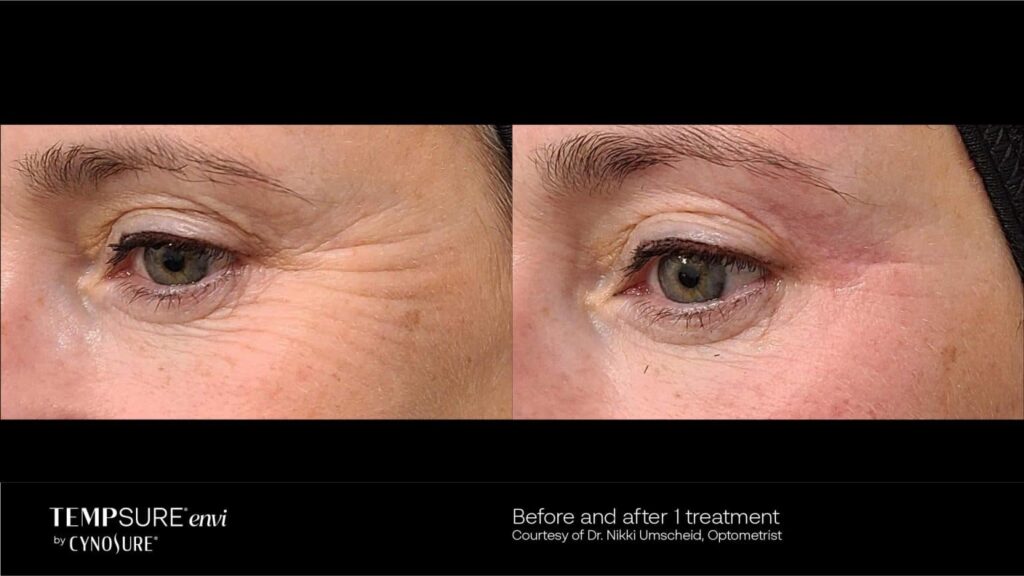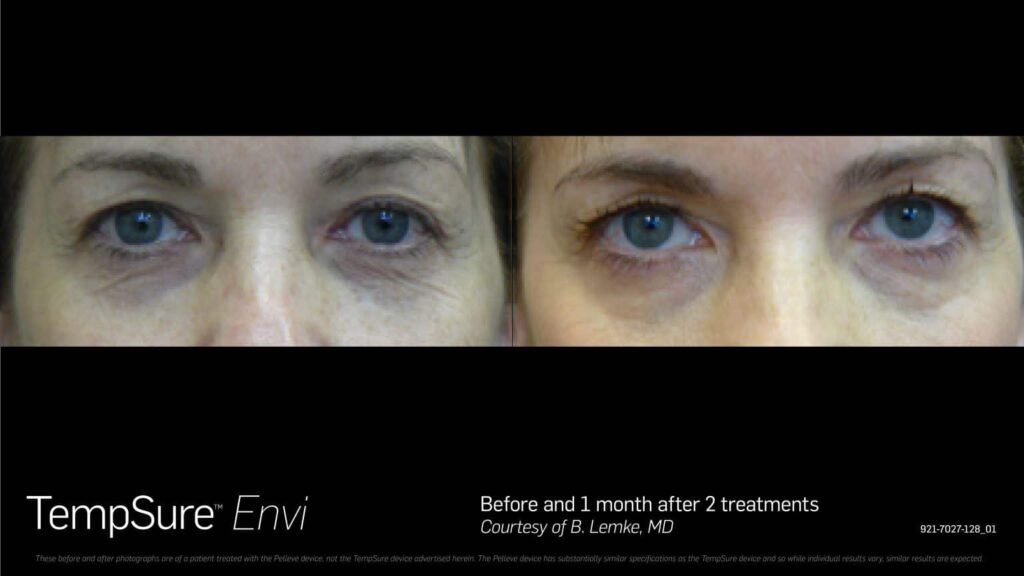 How does TempSure Envi work?
As our bodies age, they lose the ability to generate collagen quickly causing our skin to lose elasticity. This leads to the formation of fine lines and wrinkles. By delivering gentle radiofrequency heat to your skin, TempSure increases your skin's temperature for a defined amount of time. This heat triggers the body's natural collagen production response. The resulting collagen fibers generated through the treatment are tighter and denser, leaving you with radiant, youthful skin.
What can I Expect During Treatments?
When you come in for your consultation at Icare Optical, we will discuss your aesthetic goals and create a custom treatment plan for you. During a face-only treatment, you will experience a gentle warming sensation around the target area. After the treatment, there is usually a slight amount of redness on the skin, which quickly subsides.
Treatments last about 30-60 minutes, depending on the area being treated and it will take at least 3 treatments to see a noticeable decrease in facial wrinkles. Best part is: there is no downtime, allowing you to return to your normal activities immediately!
What should I Expect From the Results?
You will walk away from your appointment with an instant, natural glow, and what many clients describe as a "tighter" feeling facial skin. Best of all, collagen will continue to rebuild over time, enhancing your skin's overall appearance weeks after your final treatment.
Am I a Candidate?
TempSure works on all skin types, meaning that everyone is a candidate! Treatments are primarily recommended for clients who experience skin laxity (looseness), wrinkles, or cellulite. The laser system can also treat the smaller, more delicate areas on the face. If you have crow's feet around your eyes or frown lines between your brows, TempSure Envi can help you get the beautiful skin you've always wanted.
Don't hesitate to give us a call and schedule your first session or ask for any specific treatment details.
Apply for CareCredit right now! CareCredit helps you pay for out-of-pocket healthcare expenses for you and your family! Get approved in just minutes to help manage health, wellness and beauty costs not covered by medical insurance.
Special financing options are available that you may not be able to get with other cards. With shorter term financing options of 6, 12, 18 or 24 months NO INTEREST is charged on purchases of $200 or more when you make the minimum monthly payments and pay the full amount due by the end of the promotional period.
Click the CareCredit logo to fill out the application or find out more.
Instant approvals, no activation fee and no need to re-apply!