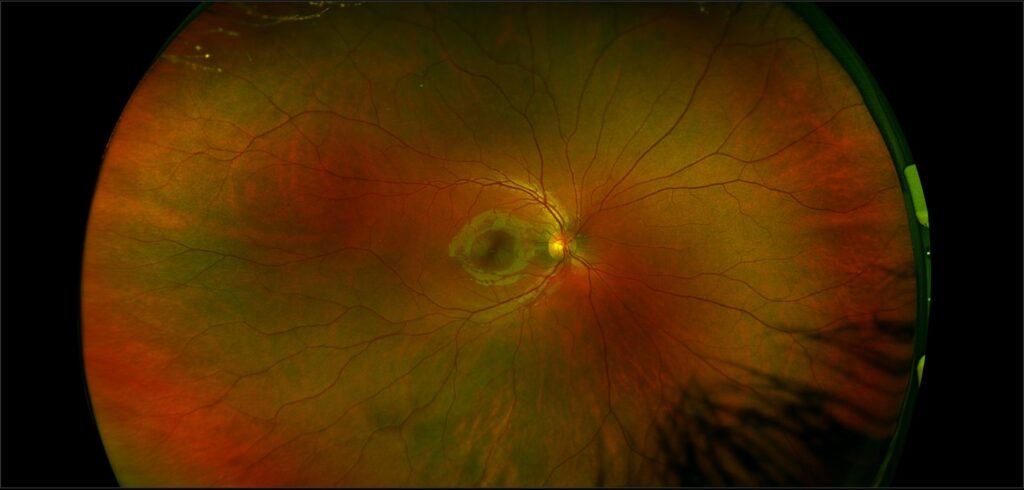 We are pleased to inform you that during your next eye exam at Icare Optical, you will experience the benefits of the latest technology in eye care – the Optomap.
Optomap Retinal Imaging is the most advanced technology in Optometry available today. We are proud to be among the top 5 percent of eye care providers in the country to offer this service to you as part of our comprehensive eye exams. The best part? You may no longer need to get your pupils dilated!
The Optomap allows Dr. Hadzic to obtain an ultra-wide field, 200-degree, high-resolution view of the retina (internal part of your eye which directly connects to your brain), optic nerve, macula, and blood vessels inside of your eyes. The procedure is simple, painless and takes only seconds to capture a detailed image of the retina. These images provide the doctor with a more detailed and accurate view of the retina, quicker and easier than ever before. The traditional method for viewing the retina required using drops to dilate the pupils in order to create a wide enough opening for the retina to be examined. Unfortunately, pupil dilation tends to cause blurred vision and extreme light sensitivity for hours afterward. This may lead people to refuse pupil dilation, making it impossible for your doctor to completely assess the health of your eyes to rule out all possible retinal disease.
Because the image is digitally captured, it will be available for Dr. Hadzic to immediately review all the findings with you in detail and store in your medical records for future reference. In addition, you take a more active role in your eye care by reviewing these images and learn how to best protect your eye health and vision.
This image will serve as an initial point from which to compare, as we follow your health in subsequent years. The goal is to uncover and document findings such as macular degeneration, glaucoma, retinal holes, retinal swelling, bleeding, detachments and diabetic retinopathy in all patients at the earliest possible stage so it can be managed and treated before vision is affected.
Early detection of any retinal disease is crucial because many vision-threatening, ocular conditions can show up in your retina long before you notice any change in your vision or feel any eye pain. These retinal conditions can cause permanent vision loss if not detected and treated on time.
What are the benefits of the Optomap?
Most patients can avoid having their pupils dilated
Testing is fast, easy, and painless
More complete view of the retina than previously possible
Enables easy monitoring and tracking eye health annually
Improves patient education and satisfaction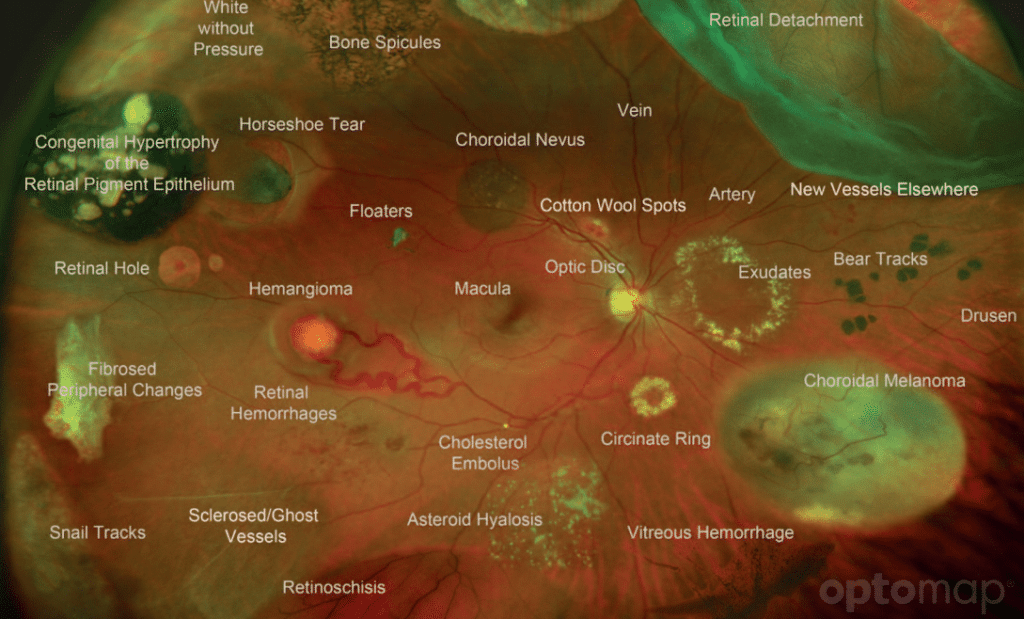 At Icare Optical, we are dedicated to offering our patients the best eye care possible. Protect your vision and schedule your optomap by calling us today! 208-466-5600