Whether you're coming in for a routine eye exam, medical eye exam, contacts, or want to make the wrinkles around your eyes less noticeable, our professional staff is dedicated to providing the highest quality of eye care and aesthetic services for all patients.
Nampa's Optometric Physician
For expert eye care look no further than Icare Optical. Your vision is of the highest importance, which is why you should only trust it to the best. Dr. Emir Hadzic will take the time to carefully and thoroughly examine your eyes and recommend the best treatment option for you. Whether your glasses are no longer working, your eyes feel dry, you have painful red eyes, are interested in LASIK, or wonder if your child may need glasses, we'll make your vision and eye health our top priority. Learn More >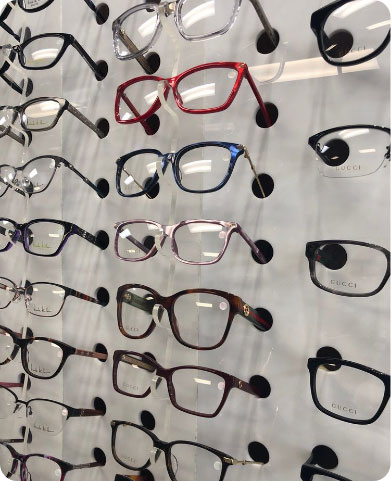 Not only do we provide eye care, but we also provide non-invasive anti-aging & aesthetic services using the TempSure Envi device. With radiofrequency laser therapy, we can treat wrinkles, age spots and tighten skin, to give you a younger looking appearance. There is no downtime required and you will be able to return to your regular routine immediately. If you want to reduce the appearance of wrinkles and add youth to your face without resorting to plastic surgery or needles, we can help. Schedule a free consultation today!
If you are suffering from dry eye disease, TempSure Envi stimulates clogged tear glands and revives an optimal surface for the eye. This non-surgical treatment uses radiofrequency laser to safely and effectively treat dry eyes and dermatochalasis for a smoother, healthier-looking appearance. Best of all, there is no surgery, needles, or downtime! Learn more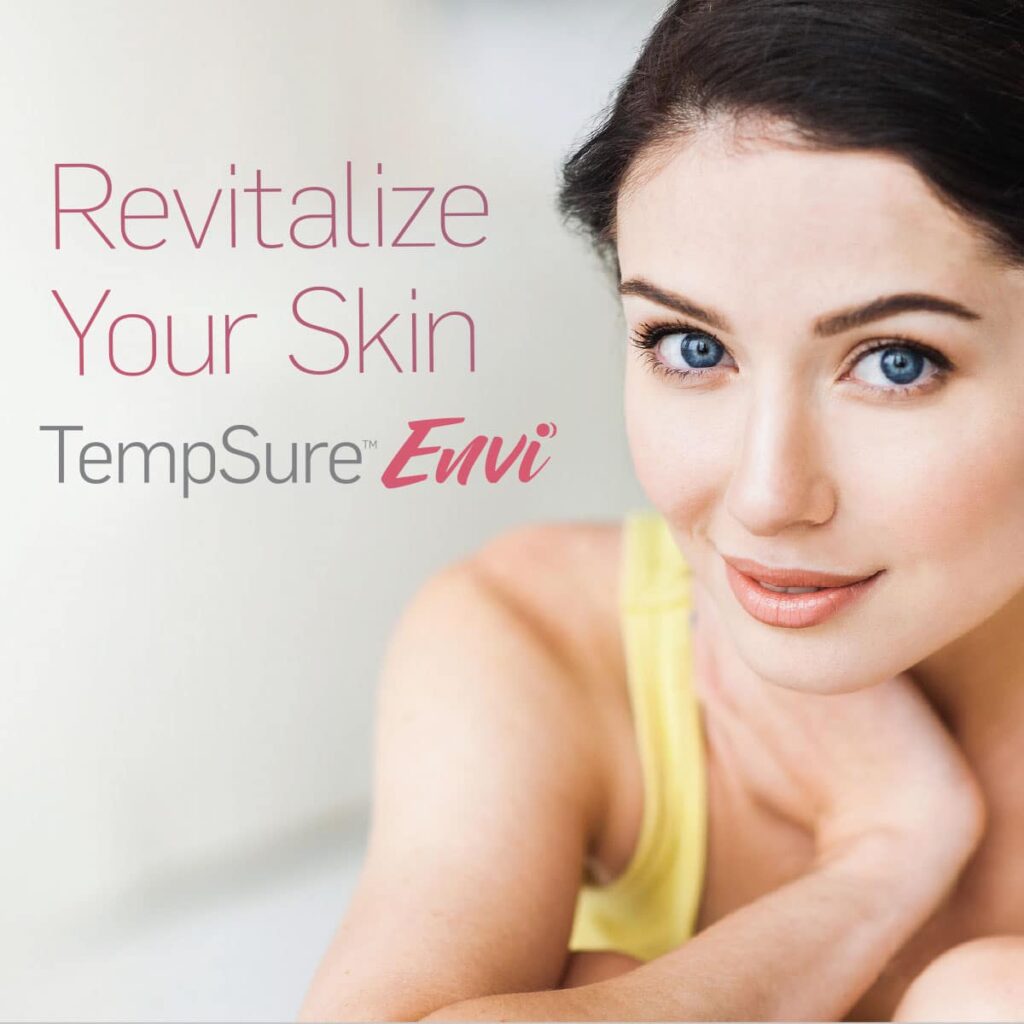 I could not have asked for a better experience than the one I had at Icare optical. From start to finish the staff was welcoming and informative. The

...

doctor was friendly and efficient. They had a great selection of frames that were not over priced. Over all, I would recommend them to anyone and will be continuing my eye care with them.

read more
I am very impressed with the care and service provided. Dr. Emir and staff were friendly and accommodating for my busy schedule. He referred me to a

...

great lasiks doc, I had surgery within 4-5 days, and my vision is perfect. This was the easiest, quickest, most gratifying surgery I have had. I will continue to have yearly eye exams with Dr.Emir's team and will most definitely refer my patients to this office. Thank you,Sana PA-C.

read more
Dr. Hadzic is the most competent, caring, and empathetic eye doctor. He takes time to listen to his patient and explains everything in great detail.

...

Him and his staff are very pleasant and professional. I would highly recommend ICare Optical to everyone I know!

read more
Great customer service. Never pressuring to buy anything. I enjoyed being able to take my time and pick out glasses without being sold up. I was so

...

impressed with the service, I have now taken my entire family.

read more
Fantastic experience every visit. My family is always pleased and walk away happy. I would highly recommend and encourage those who seek a great eye

...

doctor.👌

read more
I have been coming to Icareoptical for a couple of years now and Dr. Hadzic has been keeping track of developing cataracts in both of my eyes. When

...

Dr. Hadzic added another diagnosing machine to the mix, he discovered that my cataracts had begun to impair my vision even more. He recommended Dr. Jacob Mong of Vision Quest Medical Center for additional treatment.Dr. Hadzic was so confident in Dr. Mong's surgical abilities that he would recommend his own parents see him.Dr. Hadzic has rechecked my new lenses in my eyes and I no longer have to wear glasses while driving!! I will continue to refer my friends to Dr. Hadzic. A very caring, professional and confidant when treating his patients.Thank you!!

read more
My husband and I cannot stop telling our friends and family about this place! Above and beyond service from the moment we walked in! The way the

...

Doctor explained my exam in a way I could understand was amazing with great tips! Not to mention receptionists giving my toddler a goodie bag with toys and candy! I recommend everyone and anyone to go here!

read more
The staff at I care optical are amazing and definitely always take care of me and my family. I have been going there 7 years and they are just good

...

people !!! Definitely recommend this to be your go to for all your vision needs !!!!

read more
They are very nice. They helped my 7 yr old daughter choose a perfect frame for her glasses. And my daughter is very picky. They had her glasses

...

ordered and ready to pick up within a week.

read more
Icare Optical now offers TempSure Envi, a quick boost in confidence after even just 1 session! The procedure is so relaxing, you may even fall asleep

...

as I did, awakening to plumped up skin with a nice, rosy glow. I think of it like strength training for muscles, how even after your workout is over, your body continues to burn calories. The heat used on the face with TempSure Envi, continues to work after the procedure is over, by building collagen and lessening the appearance of wrinkles and fine lines over time. I highly recommend this service, which is safely performed in office by Dr. Hadzic, or one of his other competent and caring staff.

read more
The staff is very friendly and welcoming I am informed of what is happening to my children's eyes in detail with a clear understanding, I would

...

sincerely recommend Icare Optical for children's eye care.

read more
This is the best optical location I have ever been to. The staff is amazing and knowledgeable, along with Dr. Hadzic as well. Unlike most doctors, he

...

was very patient with all the questions I had and took his time explaining his answers in a way I could understand without a bunch of medical mumbo-jumbo. He is extremely thorough with his exams as well as his Lasik pre and post operation services, and at a great price to boot! My eyes have never felt better and I can see even better after Lasik than I could with glasses or contacts! Anybody who needs an exam, glasses, contacts, or any other services will definitely get my recommendation to go see Dr. Hadzic and his staff at Icare Optical!

read more
I'm very happy with my experience with Icare Optical. I saw Dr Sparhawk and I feel that he did a good job taking care of my concerns and making sure

...

my eye prescription is correct and close to perfect as possible. I did their groupon deal and got an eye exam. I will be coming back for my future eye care.

read more
I have never been disappointed by the owner of this store. Honest to God, been going to iCare Optical for just about 10 years now (I was a youngin')

...

and NEVER have I been dissatisfied with my glasses and/or options. We originally had government-assistance to help us pay for glasses and yet as we were able to finally pay them for ourselves they STILL make it not only affordable yet flexible for the customer as the other commenter suggested. Really, this place can and will blow away your expectations so don't feel afraid to come on down and visit them for your needs because they're great at doing it 🙂

read more
He was very knowledgeable, informative, and pleasant. His staff was extremely helpful & hospitable. Everything was new & very clean and comfortable.

...

His prices for eyeexams are extremely reasonable. He will be my optometrist from now on. Thank you very much for being & having an excellent experience.

read more
My son failed his wellness eye checkup. Upon examination at ICare the Dr. determined that his eyes are better than 20/20, no glasses needed. I

...

appreciated the honesty.

read more
The staff is so respectful and generous and knowledgeable. I would not go any where else. They found my glaucoma in a instance. They care for their

...

patients like they're family. Thank you for everything that you've done for me. I will be a long term patient for years to come.

read more
Dr. Hazdic was great during my appointment and took the time to show me my imaging and what they look for in the images. I appreciate how he teaches

...

instead of tells! My mom and I will definitely come back, thank you for the willingness to help and answer questions!

read more
iCare Optical staff offer excellent customer service and Dr. Emir Hadzic, O.D. is an exceptional optometrist. Not only did I receive a full eye exam,

...

but Dr. Hadzic also provided knowledge and information beyond simply writing a prescription. I highly recommend iCare Optical for all of your eye health needs.

read more
Had a really good experience at iCare! The doctor was really knowledgeable and took the time to explain to me all my concerns. Would recommend this

...

site for all your eye care needs!

read more
Emir is a phenomenal optometrist who certainly knows what he is doing. He will always have the best answer to all of your questions and guide you

...

through your eye examination and more with ease. His clinic is in a great location and his staff, along with Emir, are all extremely professional. If you are looking for an optometrist who has the knowledge and skills, then I recommend you take your business to Icare Optical!

read more
I cannot say enough good things about my experience at ICare!I have really bad vision and so I was a little apprehensive about getting taken

...

advantage of or being sold the most expensive product, but from the minute I walked in I was welcomed and everything was explained to me in terms I could understand. Friendly staff that wasn't pushy and took the time to explain the machines. The actual contact lens exam with Dr. Hadzic was very thorough and he made sure to take the time to explain everything that was going on during the exam and why he was doing it. I actually ended up needing a prescription that was less strong than I had previously been wearing and he made sure to test the new prescription once they were in my eyes to make sure that I was still happy and they didn't need to further adjusted. I happily ordered my new lenses from the optician, and walked out seeing better than I have in a couple years. I will being going again for sure as well as recommending to friends and family!thanks for a great experience!

read more
The staff is wonderful. They are very pleasant and eager to help. The doctor is fantastic. I am confident in his knowledge, so I trust him. He is

...

very thorough, and takes as much time as I need to explain things and to make sure I understand everything, all while being professional as well as personable. I won't go anywhere else.

read more
I have never been in to an optometrist that was as informative and helpful as Dr. Hadzic, on top of educating me about what was going on with the

...

scans of my eyes, they were extremely understanding about finding a time that worked best for my schedule, it was so easy and pain-free and the best experiences with an eye doctor. I am also a very picky person and they stayed behind an hour past closing hours to give me all the time I needed to pick out the perfect frame for me and they did not rush me or make me feel unwanted. Dr. Hadzic and his staff were all very professional and did everything they could to make sure I was well taken care off and answered all my questions and concerns, I highly recommend Icare Optical and Dr. Hadzic to resolve all your problems and concerns when it comes to the well being of your vision. Will definitely be coming back and sending all my family and friends here.

read more
The bedside manner, knowledge & expertise of Dr. Hadzic & his staff at iCare Optical is incredible. I highly recommend giving them a call, whether

...

for your annual eye visit or specialty dry eye treatments— you'll be in good hands

read more
Dr. Hadzic is extremely knowledgeable and personable. I did not feel rushed, and felt my concerns were carefully addressed. I like being able to have

...

a Dr who is always willing to listen and give input. His staff is knowledgeable and friendly. I would reccomend this Doctor to anyone seeking to better their eyecare health and do so in a very personalized way.

read more
This is the best place in town for eye care hands down! I have went to several other places around town and wasn't too impressed. Then, after a

...

couple different places over the years I decided I would try Icare Optical and i'm not going anywhere else now.They don't rush you or over book appointments. I have terrible vision and have my whole life, so to me it's important to have a Dr who will take the time to fit me properly. They listened to me and let me try a few types of lenses. It was really nice to have a calm eye doctor visit for once. HahaLastly, the prices are not the lowest BUT they aren't that much higher than like Walmart or something. Maybe $30 more, but if that means less waiting and more time with the doctor or assistant, I'm cool with that.10 outta 10 would recommend. ⭐

read more
First time in a while that I have been in to get my eyes checked as the last place I went to scared me off. The staff was incredibly friendly and

...

helpful. The customer service was outstanding. They were able to create an appointment and get me in quickly! Also, they have incredibly affordable rates which was something I was absolutely looking for.If you are in the market for a new eye care facility, I absolutely recommend Icare!

read more
Dr. Hadzic was so helpful and took the time to work with me on easing my way into contacts/glasses. I've always struggled with my prescriptions being

...

way too strong and uncomfortable, and have wasted so much money over the years. Dr. Hadzic immediately saw the problem; My previous doctors were not looking at how BOTH of my eyes work TOGETHER. He suggested slightly weakening my prescription in my worse eye to make contacts more comfortable/wearable, and it worked!! I have never had anyone else take the time to do this, and ironically it was the fastest eye appointment I've ever had! He even insisted on me coming back in after 1 week to tweak my prescription more if needed. Again, I've never had anyone else do this!10/10 recommend him!

read more
Highly recommend. Kind, helpful staff, and a great experience. Lots of good info from the doctor. I had to wait only 5-10 minutes after filling out

...

paperwork, and they had pirates of the caribbean playing so I didn't mind at all lol

read more
What an amazing crew! The staff greeted me upon my arrival. Paperwork was quick and the doctor came to get me shortly after. He apologized for the

...

wait (literally I hadn't even waited 3 minutes I'm sure). He was very transparent on the health of my eyes, what were the best options to fit my needs. He didn't rush me into making any decisions. I left very comfortable with what I did decide. Thank you ICare Optical for being great!

read more
Love this place! The doctor, optician and all office staff are phenomenal. They are clean, sanitary and always willing to answer questions and

...

address any concerns promptly.

read more
Overall BEST experience my mom has ever received from an eye doctor. After a year of seeing 3 different doctors, Dr. Emir Hadzic quickly diagnosed

...

the issue with my mothers eye and got her in so quickly for surgery. She has never been so happy with her vision than she is now. The front office crew is amazing so friendly and nice along with being so quick. Both the doctors are very efficient and amazing at what they do. Highly recommend Icare Optical.

read more
Next Reviews
Learn more about Icare Optical
Quality and patient satisfaction are our top priorities. At Icare Optical we pride ourselves on providing ultimate patient-centered eye care that focuses on using the latest and most effective advances in modern eye health technology. Our highly trained staff and skilled optometrist are more than happy to work with you to develop an individualized treatment plan that matches your specific needs. We provide the highest quality eye exams as well as the best available lenses, coatings and brand name frames. Come in and find out for yourself. You'll be glad you did!